The Cemeteries of Glynn Storymap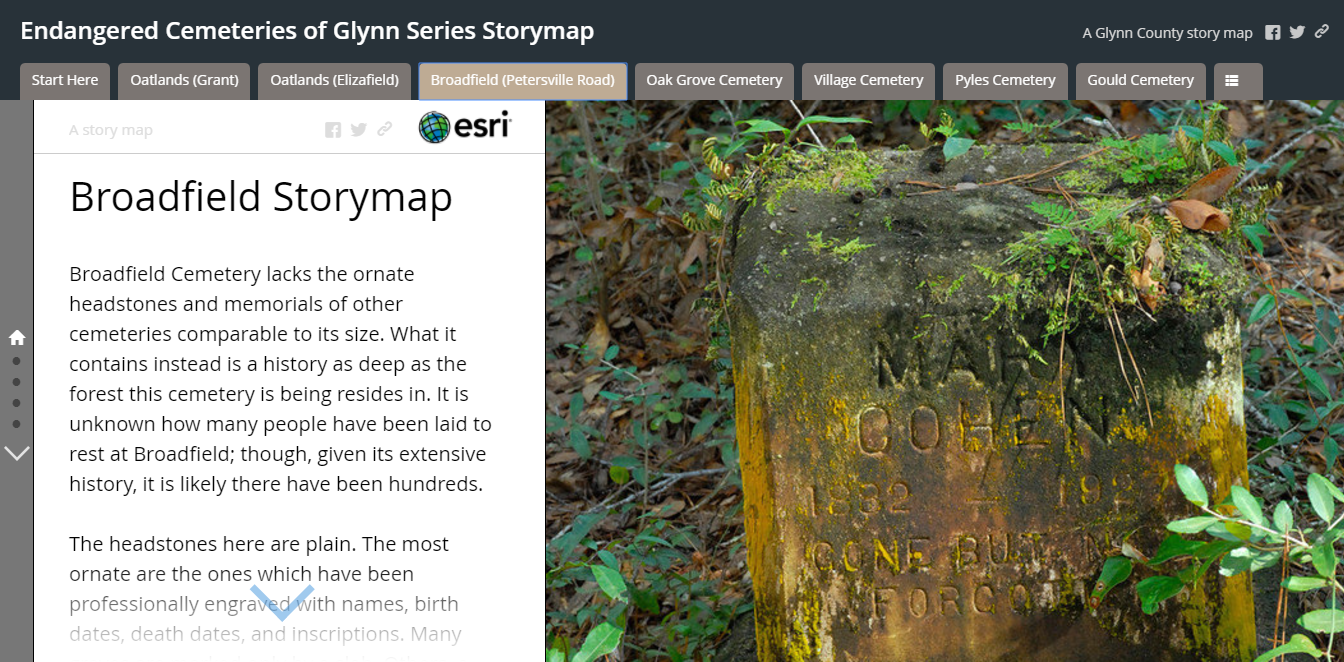 One of the projects I am most proud of, The Cemeteries of Glynn Storymap combined my experience in web development, Geographic Information Systems, content development, and research. Visiting these cemeteries, I began to understand the vast history contained in them. As a local of Glynn, I also understood that history and also their beauty was being missed by many. The aim of this project was to educate the public on the historic cemeteries of Glynn County. However, many of these cemeteries are not easily accessible, so we sought to bring the cemeteries to the county's citizens and beyond.
The Process
We began by visiting each cemetery featured in the application. We collected GPS data, grave-by-grave, cemetery-by-cemetery in a three month long process over a Georgia summer. After the data was uploaded and placed inside a map, we began to further research the history of each cemetery. We did our best not only to tell the story of the cemeteries, but the people who were buried inside them. Among these people were soliders and their spouses. Mothers and fathers. There was the old and the young. There were captins as well as one man who was lost in the Bermuda Triangle. There were plantation owners and slaves, as well as first settlers of many of the counties communities. The end result featured 9 cemeteries and over number? graves. You can view the project here. View Site.